We're Getting Mutants in the MCU - The Loop
Play Sound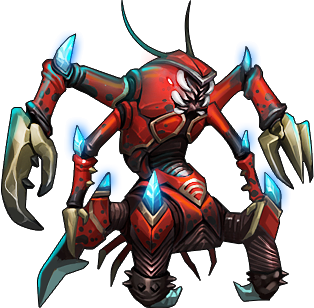 Metal Crawler is the first boss to be fought. Unlike the other bosses in Star Warfare 2: Payback, you encounter it on Stage 1-3, which is rare because most of the bosses appear on the last stages.
It is the easiest boss to defeat assuming you have decent gear. When the boss starts to run at you, STOP SHOOTING and run unless you have a very high HP armor. Once geared with powerful weapons such as the explosive shotgun, the player can literally stun the boss with every shot.
The Metal crawler has specific defenses around his body. The plate on its head it to be avoided as shooting it causes minimal damage. To deal max damage it is recommended that you fire at the front legs or just below the mouth.
Attacks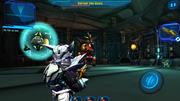 Note that only the attacks found in Mutant Mode have official names. The remaining names of the boss attacks are purely conjectural, and will not be replaced until they are given official names.
Truddle charge: The boss moves quite slowly at you and at the last second it snaps with its pincers. Move to the side as it is faster than it looks
Sprint: The charge moves from all the way across the map at a terrific speed. Good anticipation and speed is needed.
Overwhelming: The boss slams its stick into the ground and three semi-circular shock waves spread out. This is like Wrath of Mantis' tri-wind attack. 
Stick throw: Sometimes it becomes frustrated and hurls the stick at you. Really hard to dodge...but just try.
Explosion: The Boss spits needles at you.  After they land on the ground, they will explode and do extra damage.
Vitality Chop: The Boss sends a shockwave in a straight line in one direction dealing damage to anyone caught or walking into the path.
Loot
Gold Drop
Normal:20,000
Heroic: 60,000
Mithril Drop
Normal: 6-8
Heroic: 8-10
Trivia
The internal game files refer to Metal Crawler as "Slasher".