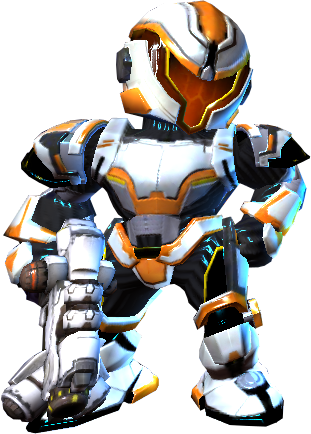 Full-set armor for UNCC recruits. Better replace it with a better suit.

–Set Bonus Description
Helium Armor is the first armor available to new players in Star Warfare 2: Payback. The suit has no cost and is given freely at the beginning, but is extremely weak in offense and defense. It is highly recommended to upgrade to Neon Armor as soon as possible.
Wearing the full Helium suit will confer the Beginner set bonus, which boosts Bullet DMG by 5%. This is helpful as the first weapon obtained is bullet based.

Previous suit: -
Next suit: Neon armor
Statistics
Armor
Cost
Color Polarity
PvP Level Unlock
Bonuses
Health
Damage
Speed
Gold
EXP
Helmet
N/A

Green

1
250
---
---
---
---
Chest
N/A

Green

1
350
---
---
---
---
Gloves
N/A

Green

1
100
---
---
---
---
Boots
N/A

Green

1
200
---
---
---
---
Total
N/A
Beginner
1
900
---
---
---
---
Note: Total stats do not include the set bonuses.
Trivia
In reality, Helium (symbol: He) is the 2nd element of the periodic table and the first element of the noble gases. Helium is known for its lightweight qualities, which may reflect Helium armor being the weakest armor available. When placed in a gas-discharge tube, Helium glows red-orange, which the armor is colored.